RUS

ENG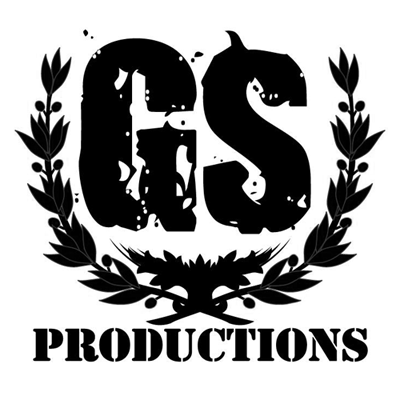 GS PRODUCTIONS
INDEPENDENT
MUSIC LABEL
Founded in 2013
News
Until My Funerals Began - Traitor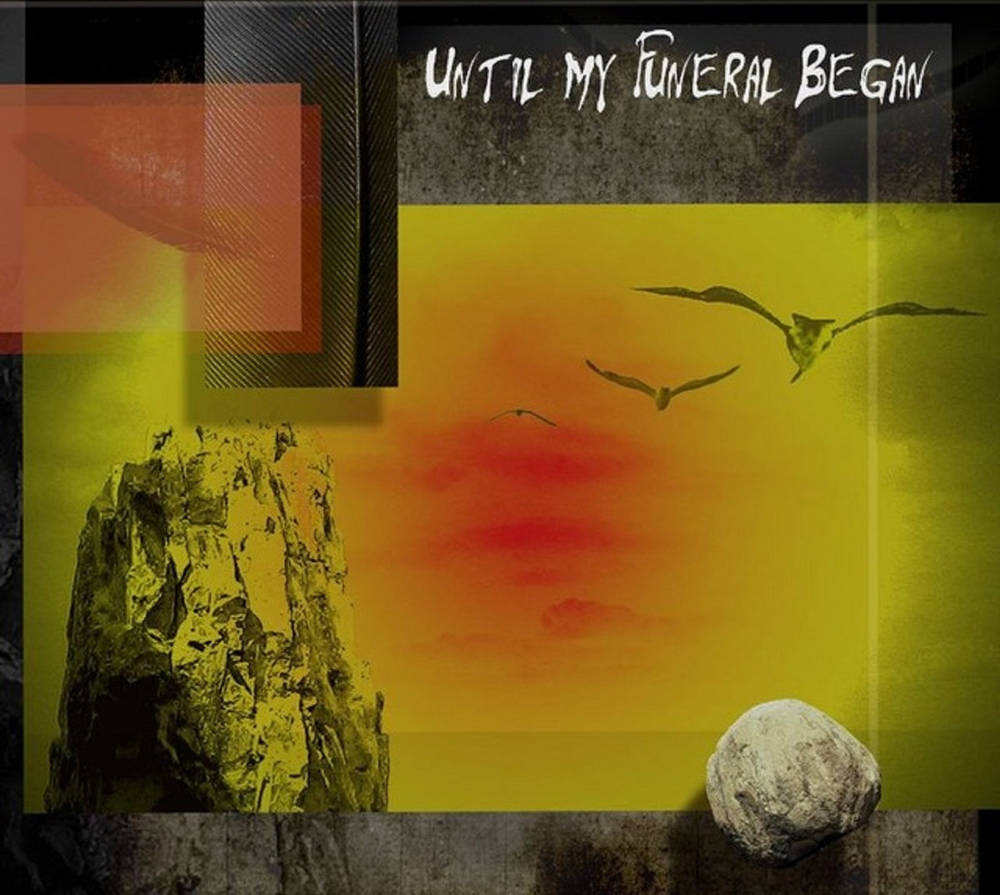 "UMFB, like true doomsters, is slow in releasing new albums, but 7 years after the last full-length album, GS Production will release Traitor this fall.
ELADOR - The Last Journey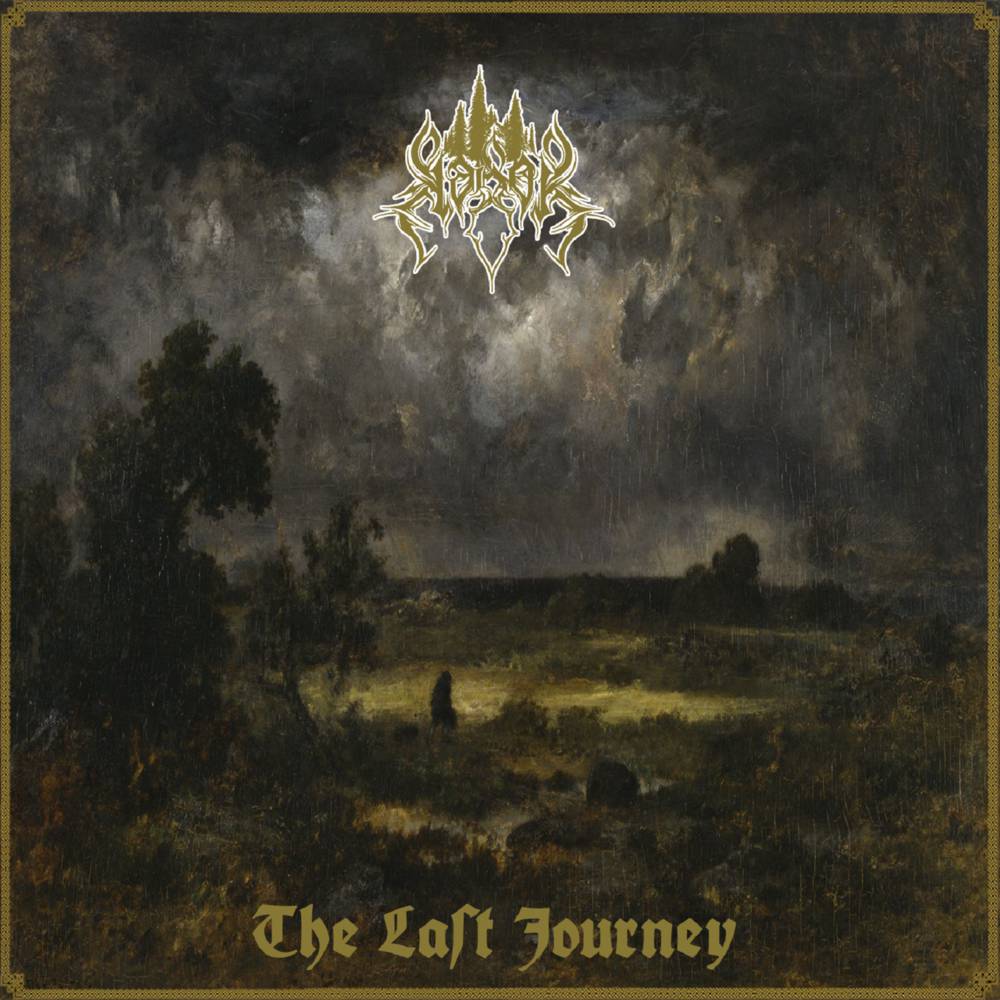 The Last Journey, which combines piano motifs in the spirit of the same "Drowned Dreams" and good old Elador, in the tradition of the best things - "By the Pathways of Forgotten Legends" and "A Wanderer's Tale"
Yarek Ovich - Introversion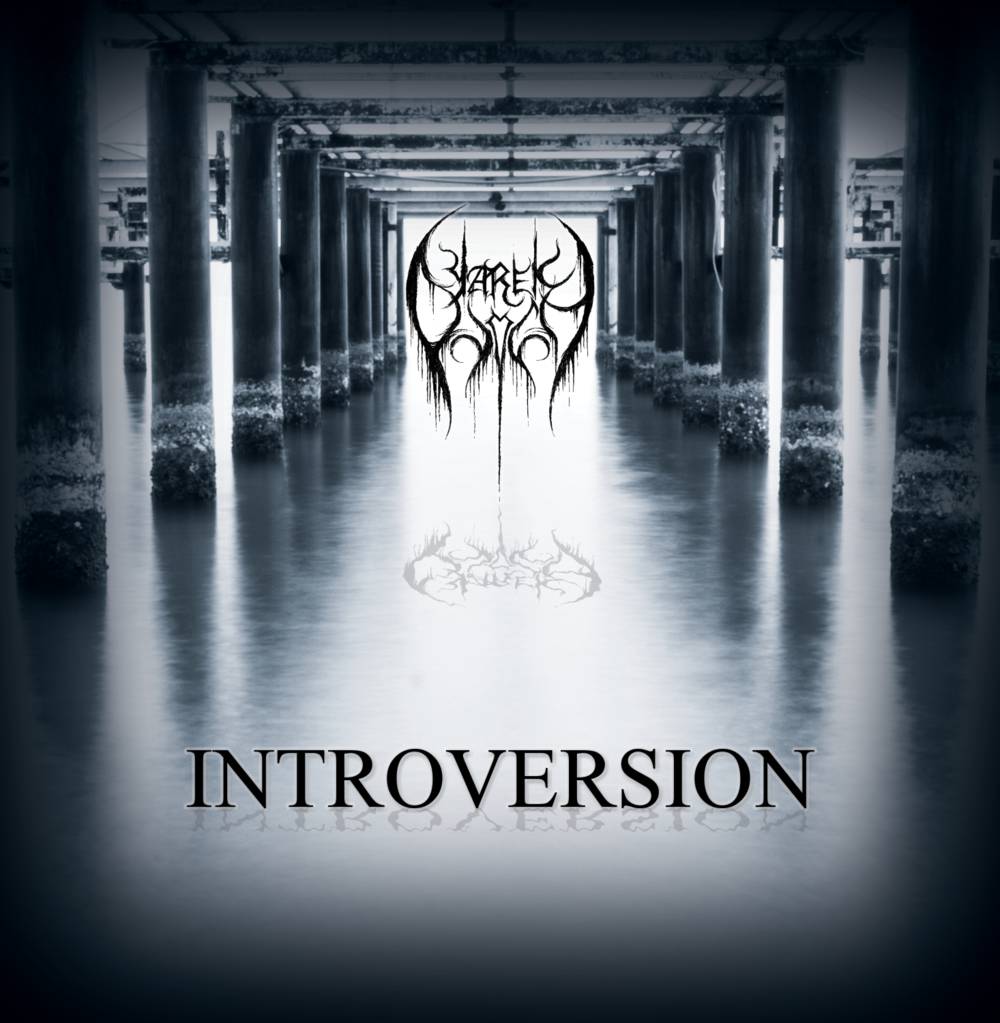 An album about suffering, regrets, futility of dreams and awareness of the alienness of the author of the narration of the surrounding society, followed by withdrawal into oneself.
Until My Funerals Began / In Lacrimaes Et Dolor / Sepultus Est
No other pain strikes as much as the pain of LOSS!
new split : Dedication
THY CATAFALQUE Two Classic albums back on Vinyl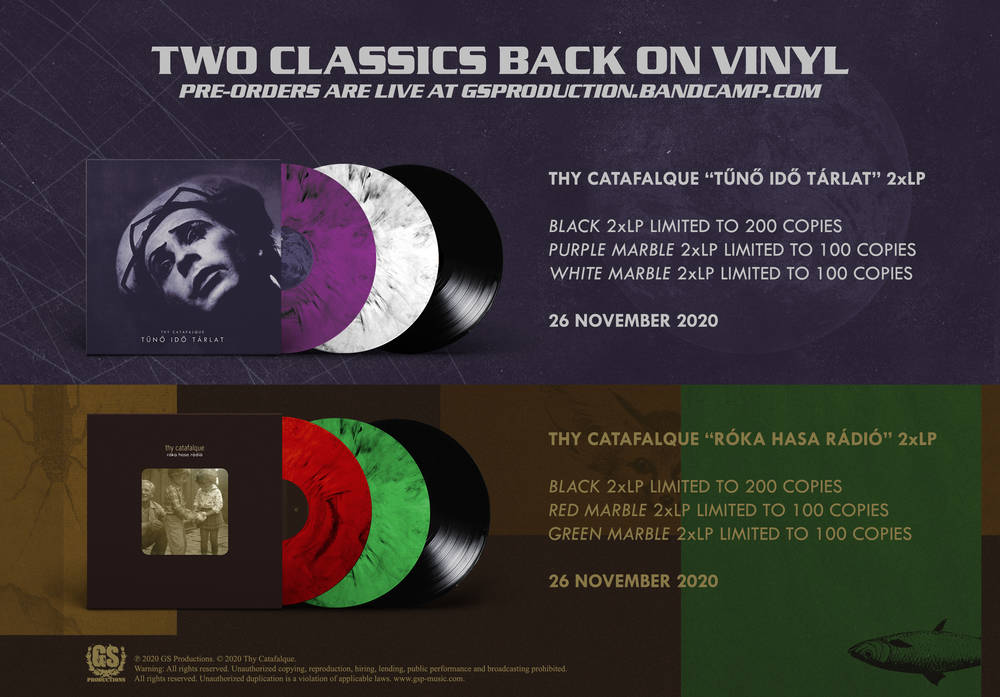 Two Classic albums back on Vinyl
Tűnő idő tárlat
200 - 2LP Black
100 - 2LP Purple with black bits
100 - 2LP White with black bits
Róka Hasa Rádió
200 - 2LP Black
100 - 2LP Red with black bits
100 - 2LP Green with black bits
ORKRIST - There And Back Again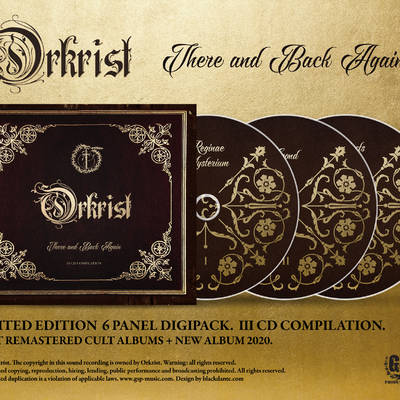 BAND Bandcamp : orkrist.bandcamp.com
released July 10, 2020
Limited Edition 6 Panel Digipak 3 CD
First two albums Remastered + New Album 2020
"Reginae Mysterium" :
Tracklist
01. Apron - Legio Diabolica 1:29
02. Nocturnal Rite 4:40
Orkrist 0:52
03. The Ancient War Spirit 5:45
04. Sword And Sorcery 3:18
05. Euthymia 4:37
06. Justice The Beauty (Andreuola's Tears) 3:18
07. Desire In The Grace Of The 08. Night (Symphonie Des Grauens) 6:13
09. Reginae Mysterium 3:07
10. Mourning Of A Rose 4:17
11. Epilogue 1:10
"Grond" :
Tracklist
01. For Lordaeron 1:30
02. When The Autumn Comes 4:07
03. Enter Middle-Earth 0:50
04. Glamdring 5:26
05. Mundburg 0:43
06. Angmareddon 6:07
07. Fall Of Gil-Galad 1:20
08. Grond 3:08
09. Dreams Of Life Beyond My Shire Beloved 3:39
10. Rotten Veil Of Nakedness 6:53
11. Shadowlord 6:36
12. There And Back Again 1:28
"Artifacts Of Life"
Tracklist
01. Carpathian Wedding (Intro) 1:20
02. Forest's Bride 5:26
03. Shadowlord II 4:31
04. Interludium I 1:04
05. Where the Knights Sleep, Undying 4:46
06. Interludium II 0:39
07. Eterni-Tree 4:40
08. Maid, Dragon, Brothers's Blood And Wood So Cursed 4:35
09. Incarceration Of Innocence - Artifacts Of Life 7:00
10. Last MMIV 5:56
11. Cold Winter Leave 5:48
Moondweller / Thanatonaut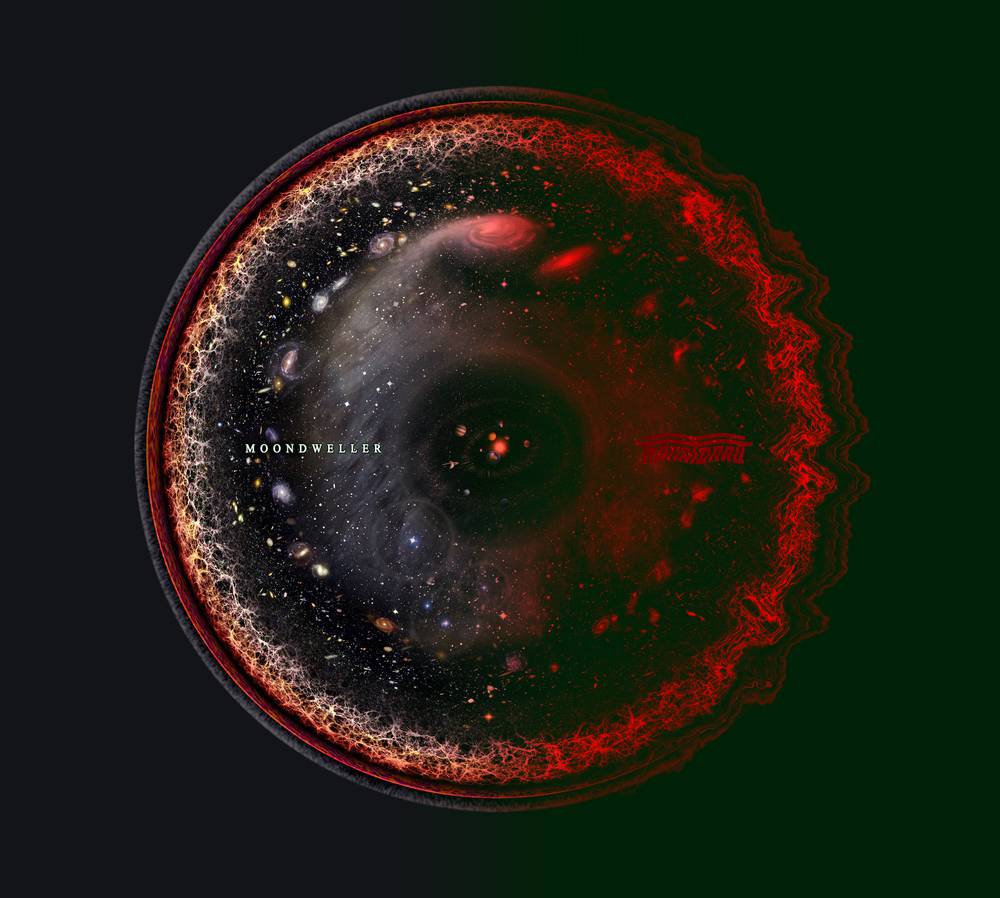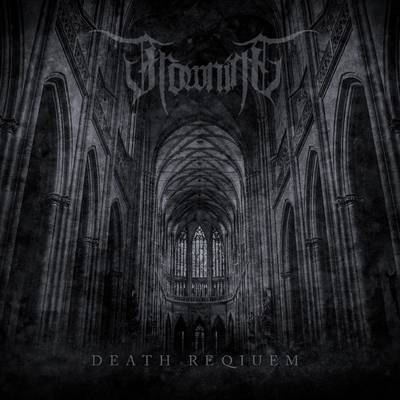 https://www.youtube.com/watch?v=cHIS1bb-bec
1. The Sound Of Abandonment
2. Submerged In Emptiness
3. Apocalyptic Essential Misery
4. Reflection (As I Lay Dying Cover)
5. The Threnody (Aphonic Threnody Cover)
6. Ad Finem
As a reminder of the transience of life. And the routine of human life
THY CATAFALQUE - Köd Utánam 13CD BOX SET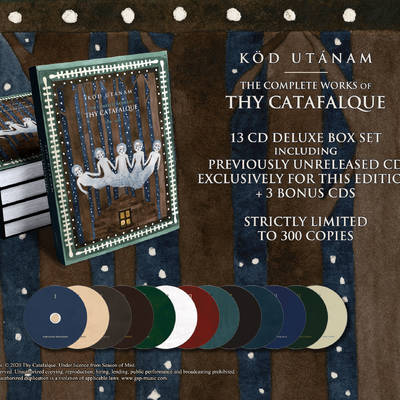 CD 1 - Sublunary Tragedies
CD 2 - Microcosmos
CD 3 - Tűnő idő tárlat
CD 4 - Róka hasa rádió
CD 5 - Rengeteg
CD 6 - Sgúrr
CD 7 - Meta
CD 8 - Geometria
CD 9 - Naiv
CD 10 - Zápor (EP)*
CD 11 - Neolunar - Neolunar
CD 12 - Tamás Kátai - Erika szobája
CD 13 - Tamás Kátai - Slower Structures
*Zápor EP is 5 songs partly re-recorded, completely re-mixed and re-mastered from Tűnő idő tárlat, previously unreleased, Vocals by Martina Veronika Horváth.
Artwork by María Gordon
releases November 16, 2020
COLD WOMB DESCENT - Science Art Project, part 1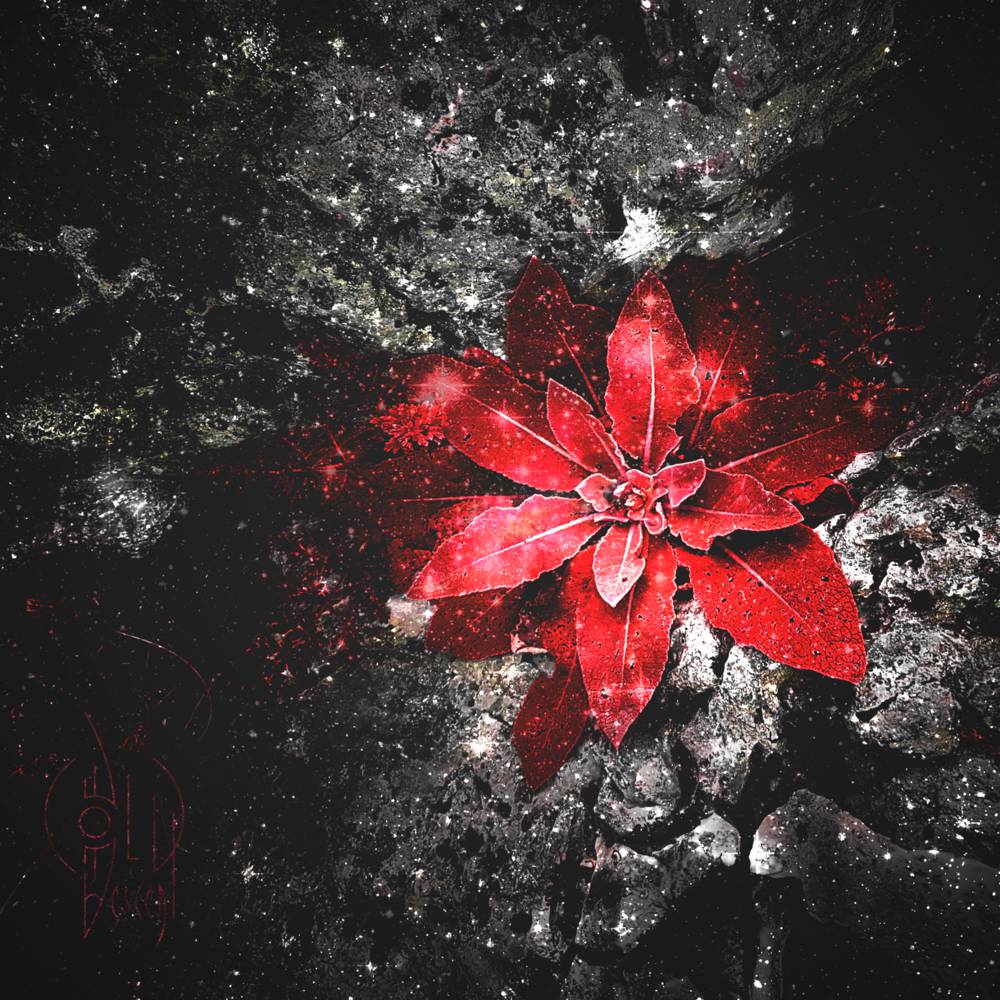 GRIMIRG - From The Barren Womb Of Night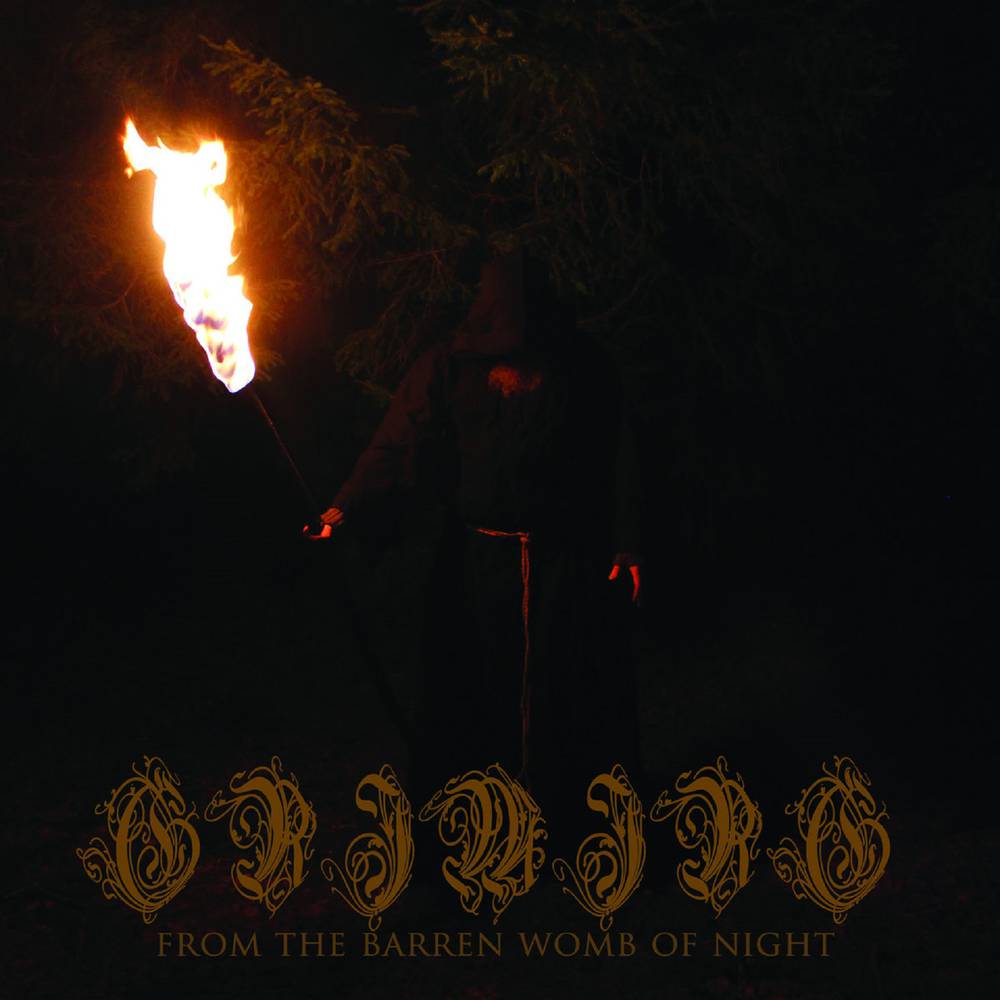 Beautifully Melancholy as night itself
Lauge - Latitudes 2CD Digi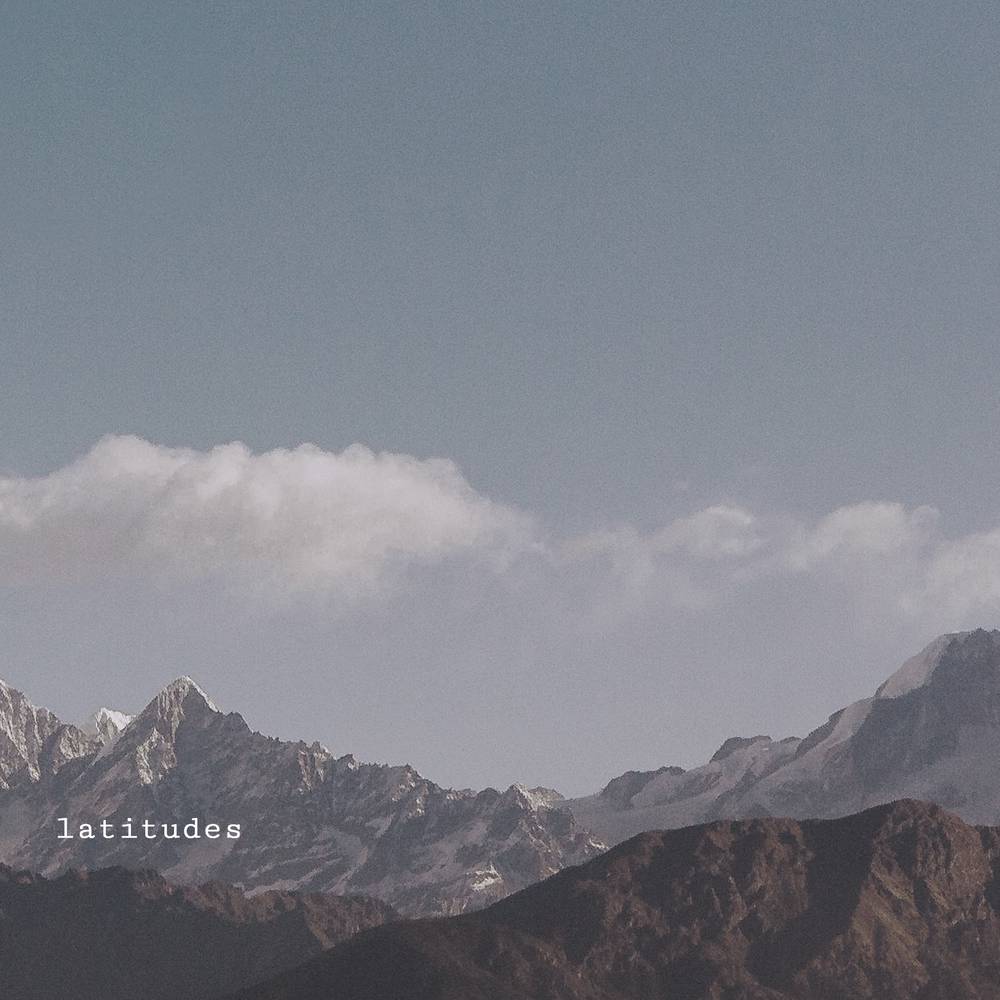 NEW ALBUM
Latitudes is an experimental drone and ambient album made up by 18 individual live recordings.
All tracks in this project were limited to 8 channels per track and recorded live in one go without any post editing
MetalBlack - Souls of the Burning Woods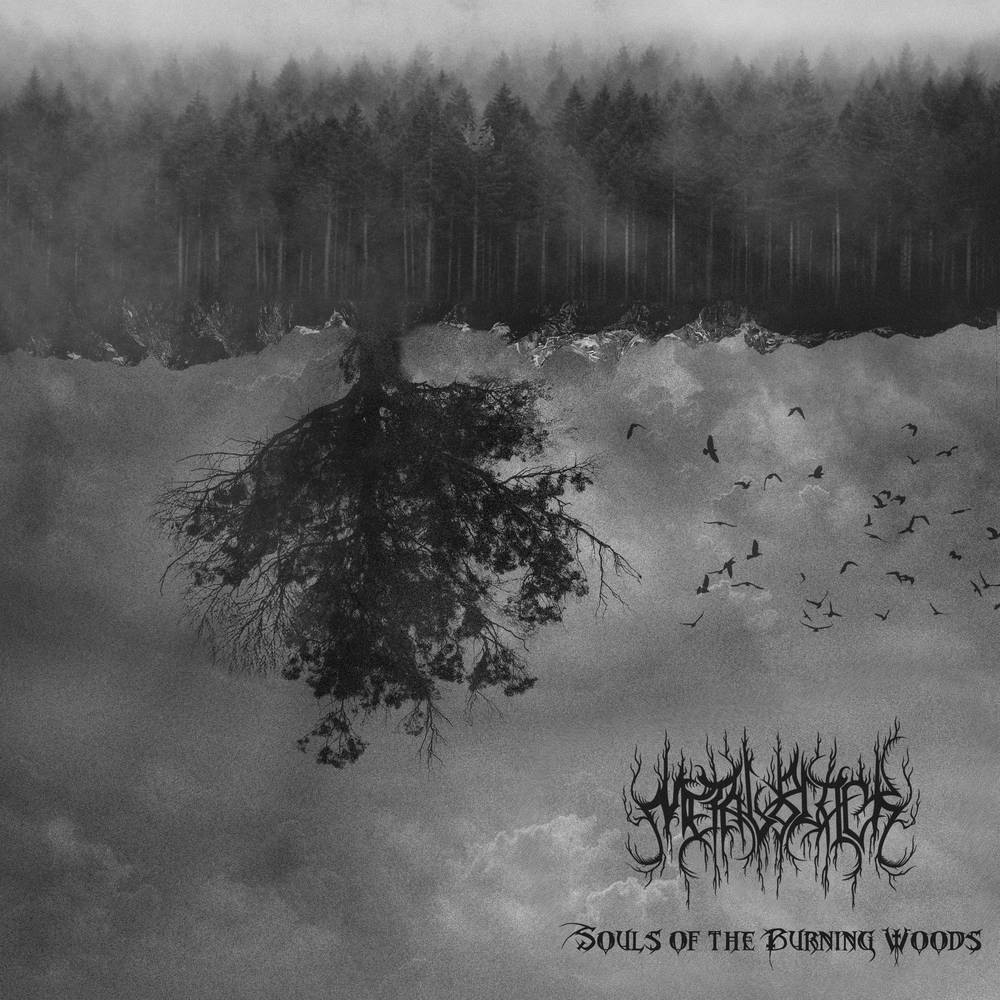 New emotions and a new level of melodies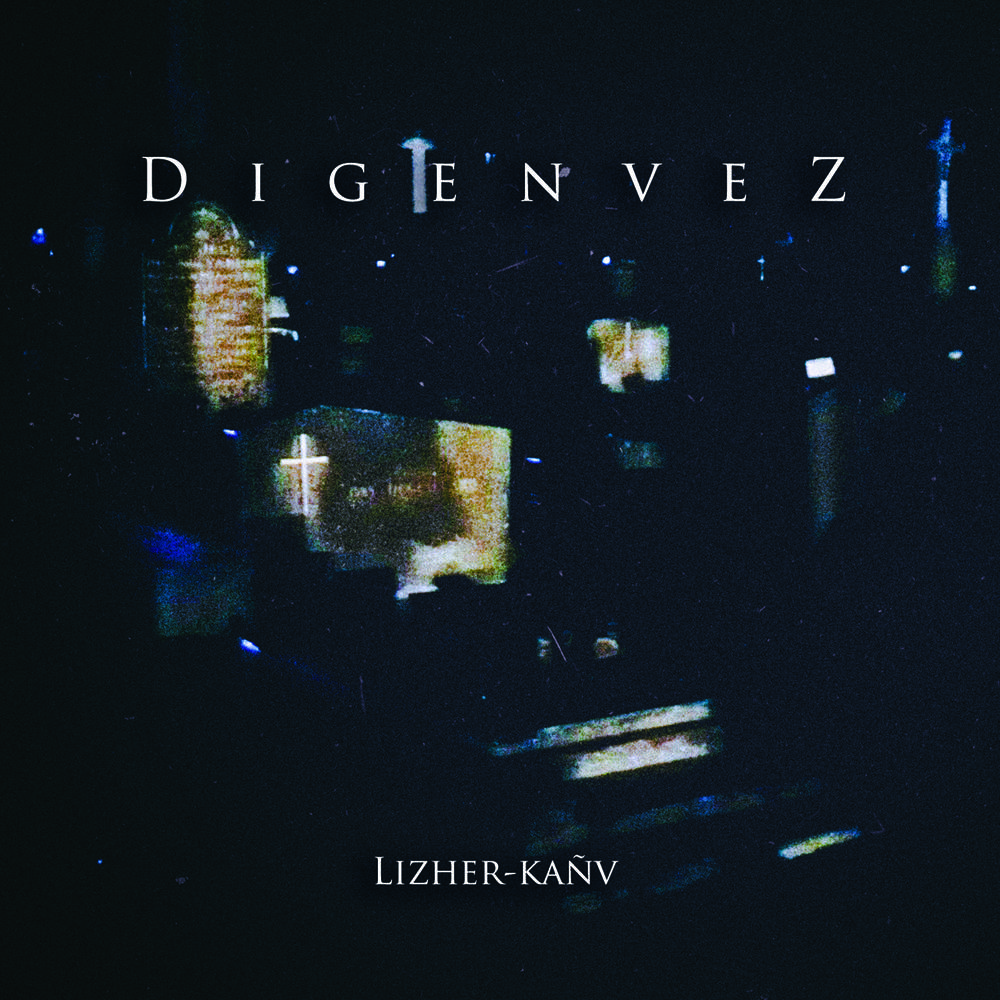 Every tune is about tragedy! every sigh of sadness!
Beauty will save the world
SEPULTUS EST - OMNES IRE AD MORTEM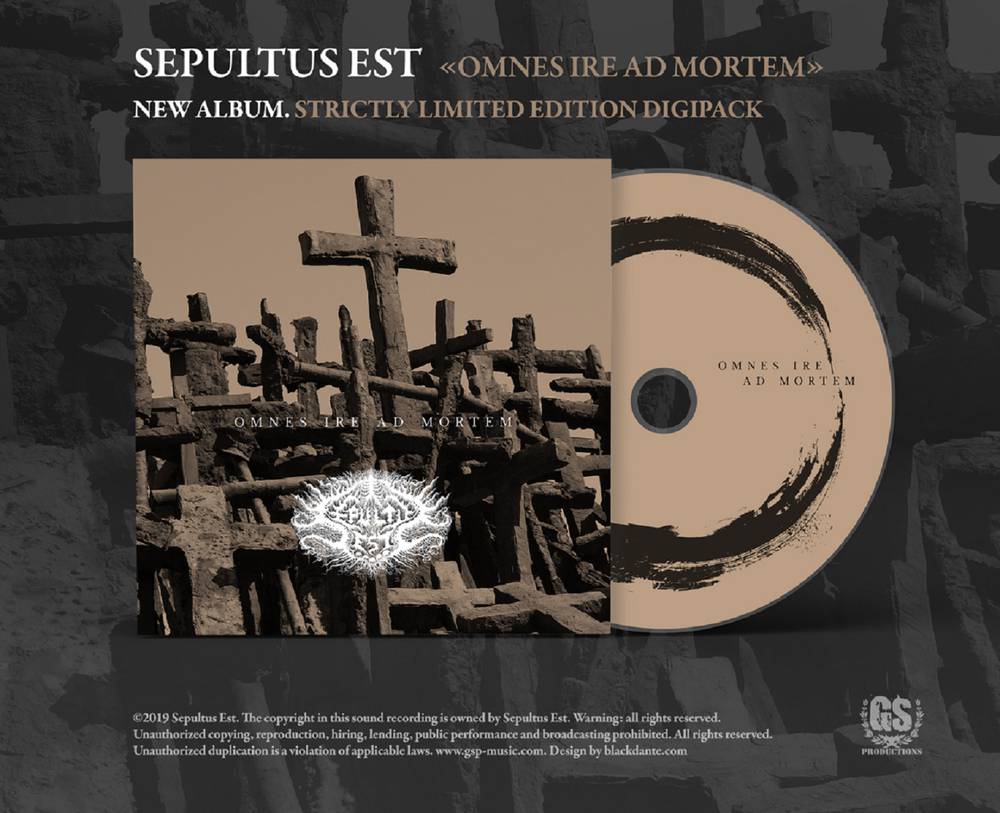 new album
SEPULTUS EST - OMNES IRE AD MORTEM
42:34 min beautiful Peruvian Funeral Doom
ELFFOR - AGE OF BLACKNESS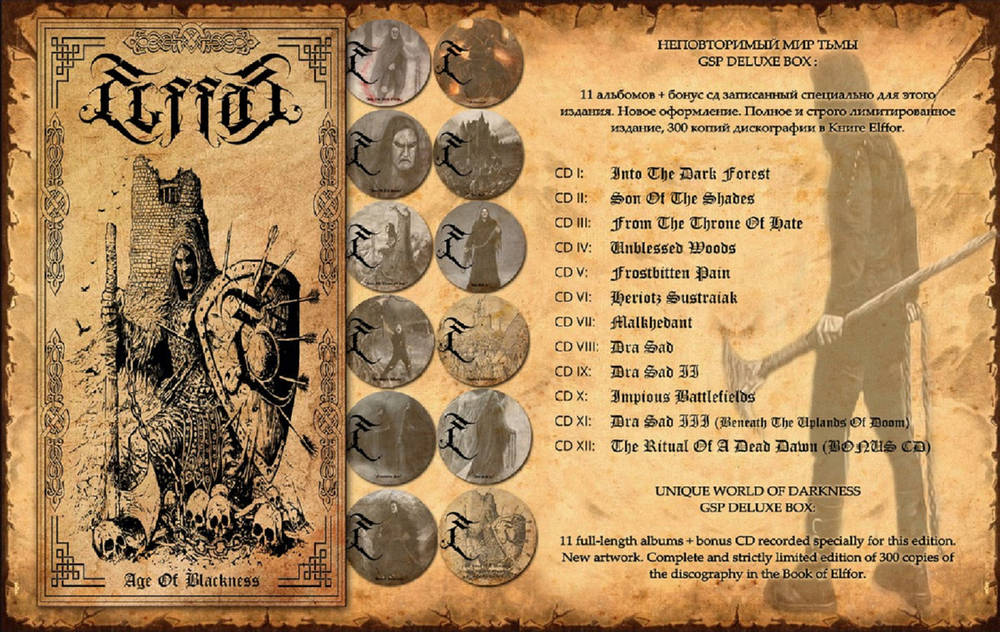 ELFFOR - AGE OF BLACKNESS
GSP DELUXE BOX :
UNIQUE WORLD OF DARKNESS
11 full-length albums + bonus CD recorded specially for this edition. New artwork. Complete and strictly limited edition of 300 copies of the discography in the Book of Elffor.
NEW DESIGN
CD I : Into The Dark Forest
CD II : Son Of The Shades
CD III : From The Throne Of Hate
CD IV : Unblessed Woods
CD V : Frostbitten Pain
CD VI : Heriotz Sustraiak
CD VII : Malkhedant
CD VIII : Dra Sad
CD IX : Dra Sad II
CD X : Impious Battlefields
CD XI : Dra Sad III (Beneath The Uplands Of Doom)
BONUS CD ONLY THIS EDITION
CD XII : The Ritual Of A Dead Dawn
releases March 23, 2020
Mathias Grassow - THE WORLD WARS I & II - A Symphony Of Steel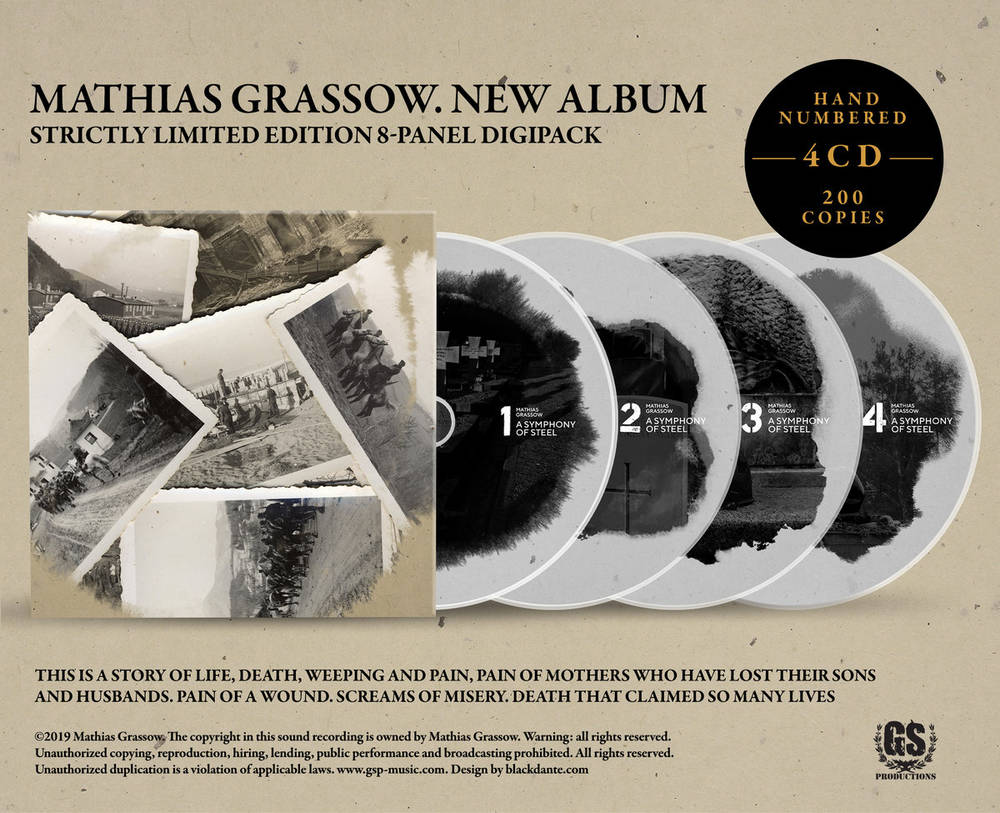 Strictly limited edition in 8-panel digi, 200 copies, 4 CDs
where you will find excerpts from a triangular letters
words of love, hope and suffering
Mathias Grassow fully uncovers this topic.
all copies will be hand-numbered with a silver pen
This is a story of life, death, weeping and pain,
Pain of mothers who have lost their sons and husbands
Pain of a wound, screams of misery
Death that claimed so many lives
KALMANKANTAJA - SURUN VUODET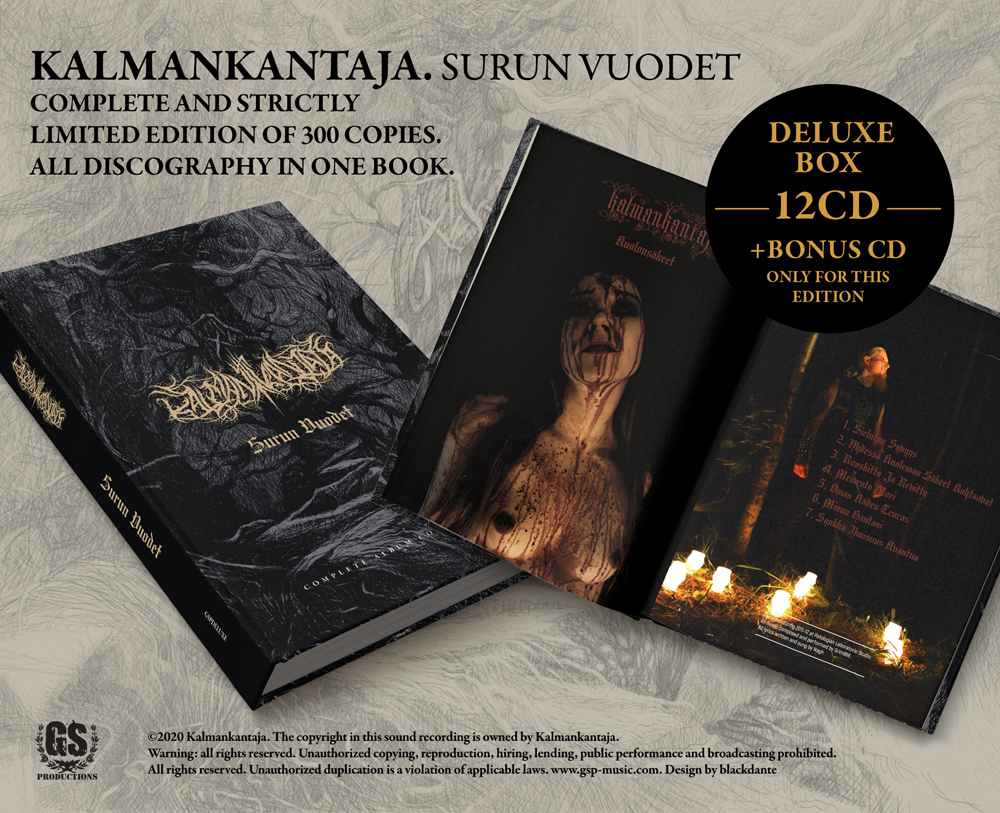 KALMANKANTAJA - SURUN VUODET
https://gsproduction.bandcamp.com/album/surun-vuodet
GSP DELUXE BOX :
12 full-length albums + bonus CD recorded specially for this edition. Complete and strictly limited edition of 300 copies of the discography in the Book
CD1 : Kuolonsäkeet
CD2 : Elävältä haudattu
CD3 : Ikuinen taival
CD4 : Ahdistus
CD5 : Musta lampi
CD6 : Viimeinen virsi
CD7 : Muinainen
CD8 : Waldeinsamkeit
CD9 : Tyhjyys
CD10 : Demonwoods
CD11 : Routamaa
CD12 : Kaski
+ several bonuses to the main albums
+
BONUS CD ONLY THIS EDITION
CD : !!!
releases May 23, 2020
FUNGOID STREAM "THE WINDS AMONG THE STARS"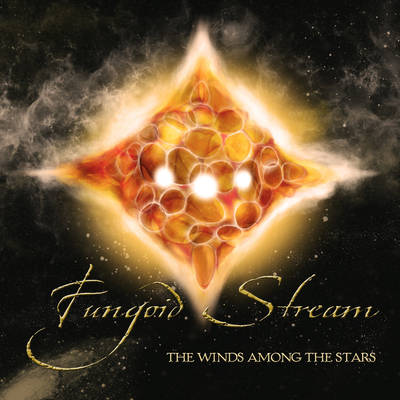 "THE WINDS AMONG THE STARS" is the fourth album of FUNGOID STREAM.
This new album of the argentinian duo features five tracks of atmospheric funeral doom. Its inspiration and concept is strongly based on the cosmogony created by the writer H. P. Lovecraft. Vocals, instrumentation, sound effects and composition tributes the sinister horrors imagined by the "prophet" of Providence. All lyrics are fragments taken from Lovecraft's works. Each track name makes reference to one of his stories.
Fungoid Stream is Joseph C. (keyboard and programming) and Simon O. (guitar, bass and vocals).
The cover illustration, "The Three-lobed Burning Eye", was made for this release by F. Whelk.
Mistress Of The Dead - Mistress Of The Dead (WOODEN COFFIN BOX)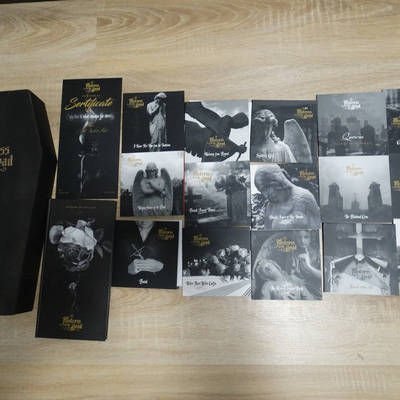 Strictly limited edition of the entire discography of Mistress Of The Dead ( 100 copies) that contain all the 15 CDs (4 albums released - just for this boxing) + booklet of 50 pages and a coffin-shaped box + Personal Certificate and the number!
ORIGINAL ALBUM COLLECTION
15 CD & Booklet In Wooden Coffin
1.Warnings From Beyond
2. The River Of Quietest Death
3. The Blackened Cross
4. Sepulchral Grief
5. Beneath Funeral Flowers
6. Marytrium
7. Weeping Silence Of The Dead
8. Buried
9. Cryptic
10. White Roses, White Coffin
11. I Know Her Face From The Tombstone
12. Henriette's Message From The Other Shore
13. Mistress Of The Dead, Quercus - Dying Alone - Plorat Et Devorat
14. Beloveth Forever In My Thoughts
15 Funeral Within Me
PRE-ORDER : STARSEED - Cosmic Conspiracy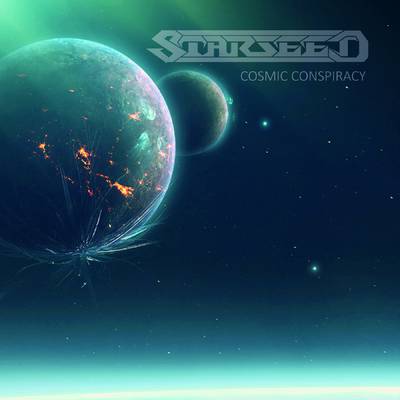 The only one release of German atmospheric techno-death metal band STARSEED called "Cosmic Conspiracy". The material is made at a high level in the vein of golden era legendary NOCTURNUS (albums "The Key" and "Thresholds").
6-panel Digipack with 8-page booklet
PRE-ORDER : 2 CD : SADAEL - Weirdest Projection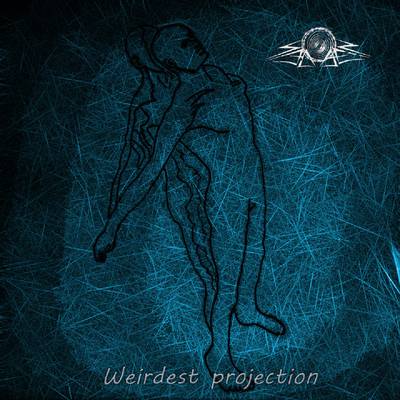 https://gsproduction.bandcamp.com/album/weirdest-projection
the album is a sequel and prequel to all previous albums published by the Sadael group, combining the style of funeral doom in the first disk, like earlier releases and more melodic and faster tracks in the style of new albums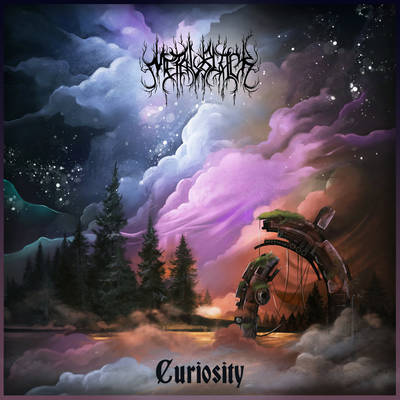 magnificent example "EPIC MELODIC BLACK Metal
https://metalblack.bandcamp.com/album/curiosity
PRE-ORDER :
https://gsproduction.bandcamp.com/album/curiosity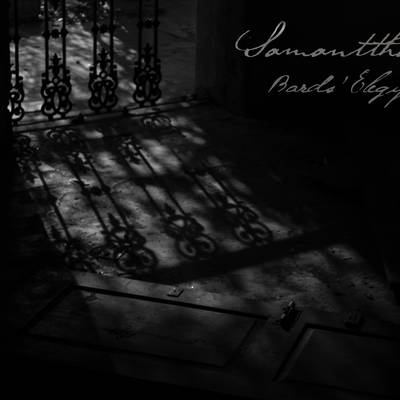 BRAZIL does not cease to amaze, delight and give on beautiful samples of Melodic Doom!
MEET listen and order:
SAMANTTHA - Bards Elegy
PRE-ORDER
https://gsproduction.bandcamp.com/album/bards-elegy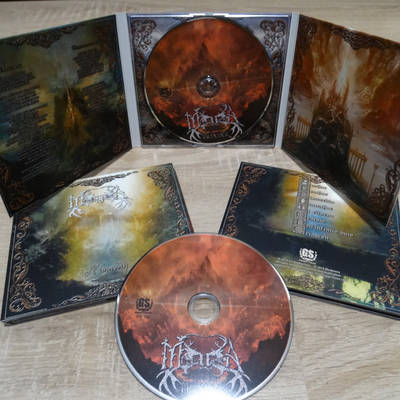 Medenera is an atmospheric black metal ambient one man band created in 2017, inspired by fantasy worlds, nature and esotericism.
ICE AGES — Strike The Ground
We are proud to announce the REISSUE of the iconic EBM/industrial project by Richard Lederer of the dark wave band Die Verbannten Kinder Evas and the metal band Summoning.
Until Death Overtakes Me — Funeral Path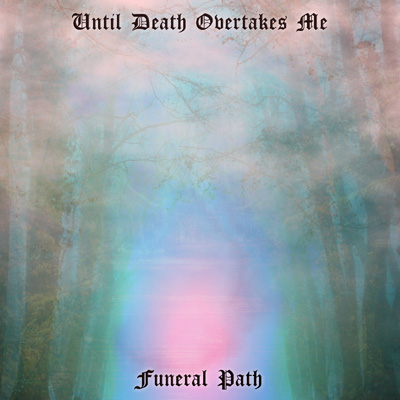 The 2004 album now on CD. The most ambient and atmospheric Until Death Overtakes Me release thus far, a link between 'Prelude to Monolith' and 'Symphony III : Monolith'.
Funeral Path is a soothing, hypnotising guide to the end in two tracks. The journey starts with the extended full ambient version of 'Funeral Dance' — 50 minutes of soothing funeral ambient. The album closes with a cover of Chopin's Marche Funebre — the classic burial dirge re-imagined with a modern synth sound.
Let Until Death Overtakes Me be your guide through slow-motion whirlwinds of sound and atmospheres, on a path that inevitably leads to shadow realms, and ultimately, the end.
GS PRODUCTIONS social media
DOWNLOAD THE CATALOG
Can seem to someone convenient to look through the list of our goods in the Excel format.
Such opportunity is provided.
You can attentively study the catalog of our shop, having taken advantage of spreadsheets — search, sorting, filters.
To download the catalog in the Excel format, click the following link:
RULES OF WORK OF SHOP
1. On the website and in shop registration is not required.
2. Your personal data are not stored and not processed.
3. Correctly fill all fields in the form of the order, especially e-mail as differently it will be impossible to contact you.
4. Payment methods: transfer to the card, through Paypal. Cash on delivery we do not send orders.
5. The term of processing of the order — 1-3 working days from the moment of receiving payment.
6. Sending orders is made only on Sundays. Sending is made by Russian Post the registered mailing.
PARTNERS

© GS Productions 2019. All rights reserved.